The project aims at professional training/retraining Ukrainian citizens who lost their jobs and the opportunity to support their families because of the Russian-Ukrainian war.
SMART APPROACH FOR HIGHER EFFICIENCY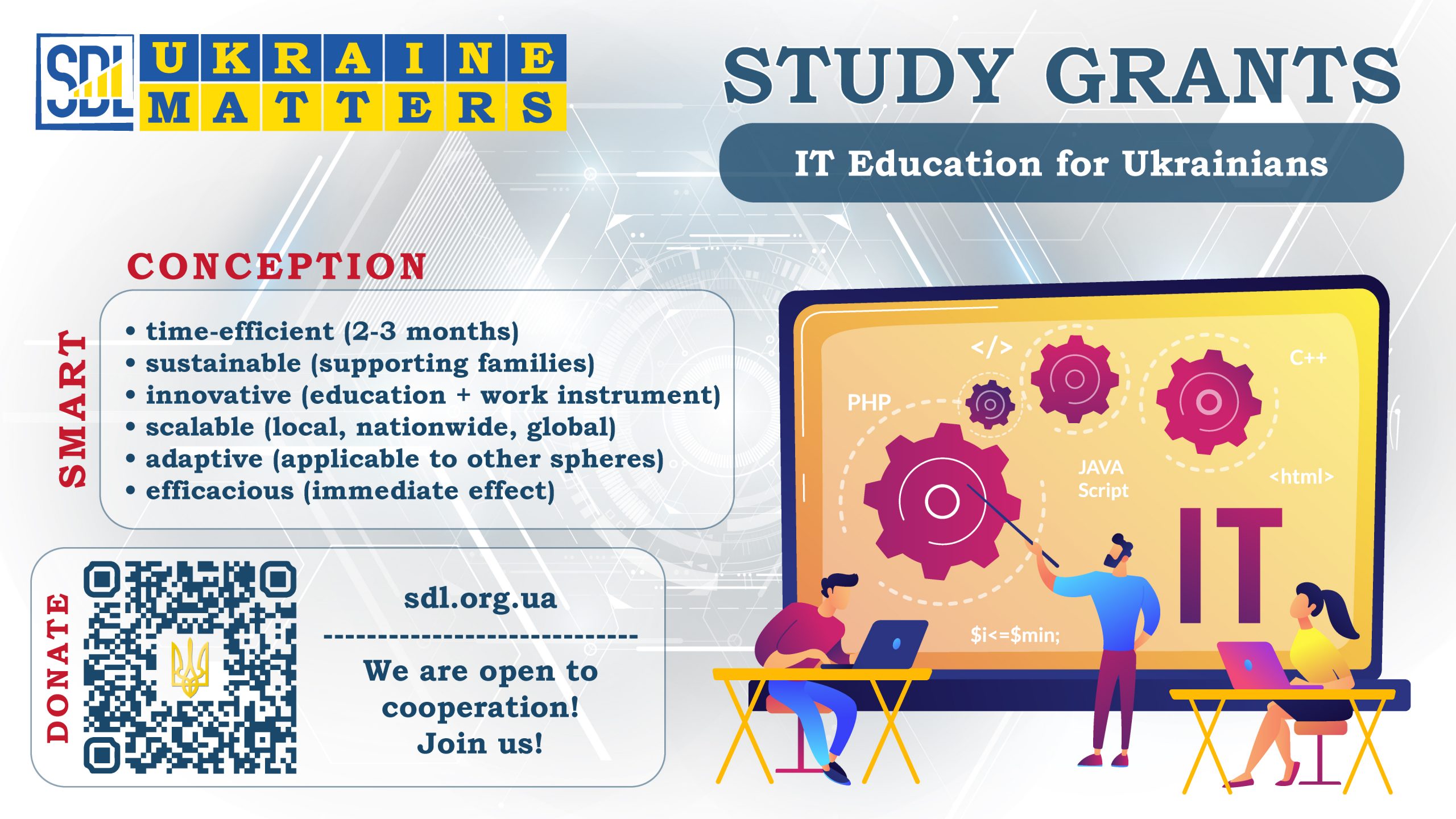 We are launching an extensive grant-writing and fundraising work to implement the Project "Education Grants: IT Education for Ukrainians". 
We urge everyone to support our Initiative either organizationally (IT schools and academies) or financially (donate via the WayForPay Platform or send your donations to the PayPal Account vbgoshylyk@gmail.com). We would also be grateful to the manufacturers of computer hardware and software for providing laptops and licenses to the Project participants. 
The enrollment of participants is coming soon.